Stop for a moment and take a look at the multifunctional sheepskins from Tannery Poland!
Did you know that natural lamb skins are becoming more and more popular at home? And there are several reasons for that! After experiencing the softness of the fur and the harmonious atmosphere that these natural leathers bring, it happens that we cannot imagine life without them! They are beautiful and fantastically soft at the same time. Our sheepskins are of exceptionally high quality, which includes is expressed in that they are durable and have a long service life. Thanks to these natural sheepskins, there are countless possibilities, but also no limitations when it comes to versatility and functionality, because they can be used throughout the home for decorative and practical purposes.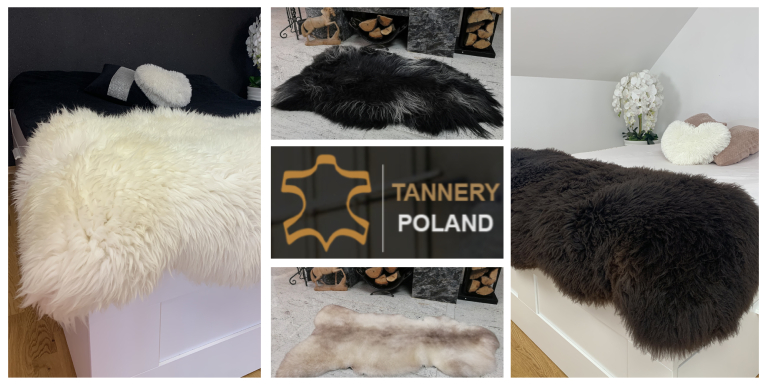 Countless possibilities
Natural sheepskins come in many different colors, shapes and types. Their common feature is that they are extremely popular in arrangement! They are the perfect addition to any room and an obvious purchase if you want a cozy and fashionable interior design. In addition, our sheepskins can give your home a luxurious look, and their dense fur provides fantastic comfort while creating a warm and homely atmosphere.
Decorate the house with sheepskin
When you have to sit on a chair for a long time, it is good to have something soft to sit on, so use it on the chairs to create such a soft part. In addition, sheepskin makes the chair look better and more luxurious.
When you need to rest, decorate an uncomfortable armchair with it or refresh an old sofa to feel the soft fur. Here, sheepskin will add even extra warmth and charm.
Decorate the bedrooms to make it look soft and cozy. This is certainly an advantage in the bedroom where we need to relax and renew our energy. Additionally, put it on the floor, because what better can your feet feel immediately after getting out of bed? The leather on the floor is absolutely brilliant!
Our sheepskins also work well outdoors. Sheepskin is perfect for keeping your garden furniture soft to sit on, plus you'll be able to sit there for hours - even on very cool evenings.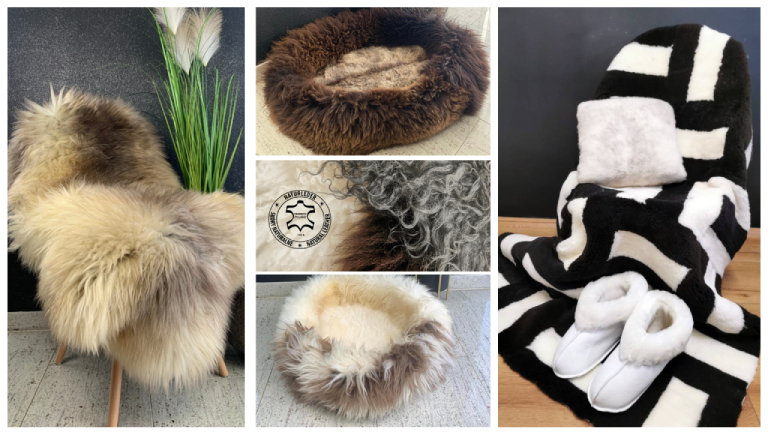 Natural sheepskin? - This is undoubtedly a purchase you will never regret!