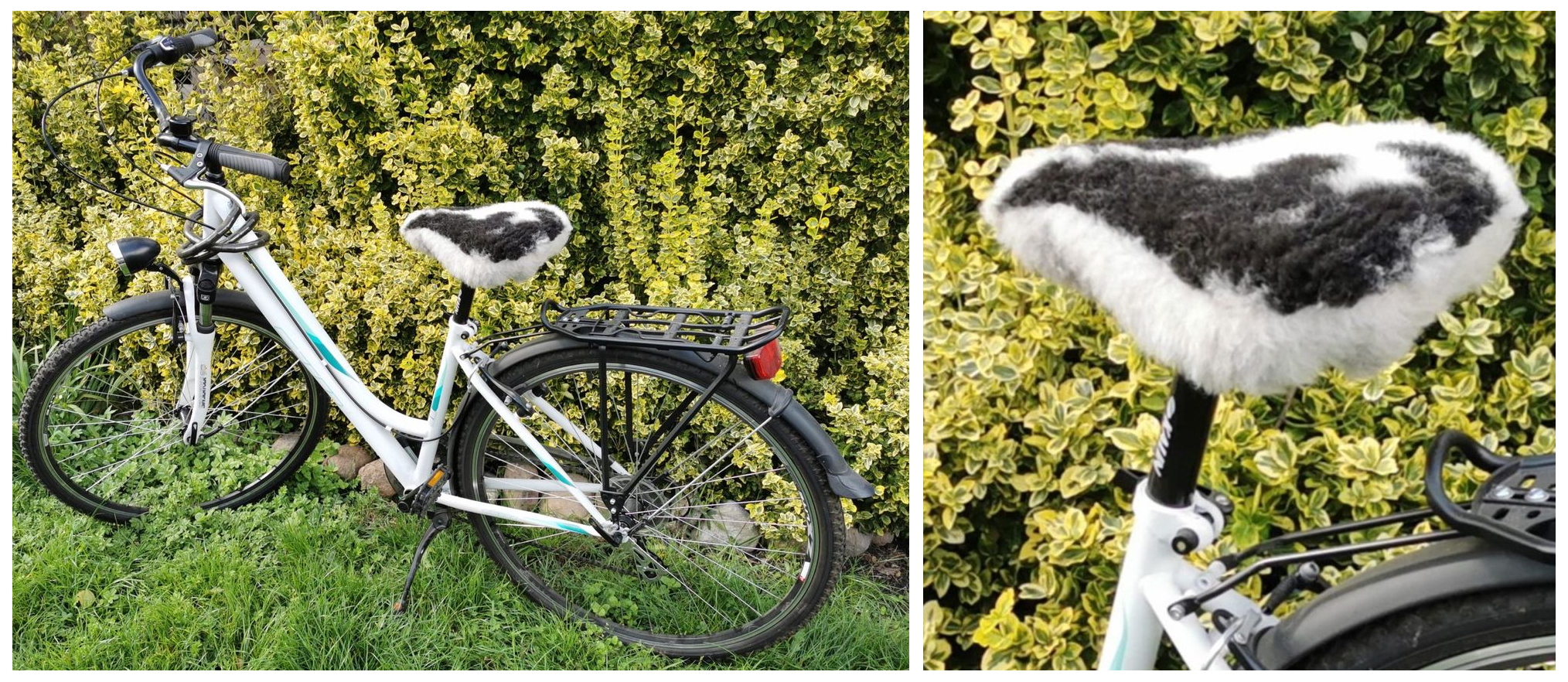 If you ride a bike a lot, you know very well how important it is to feel comfortable while riding.
With our saddle covers, you can ensure 100% of this comfort! The very material they are made of gives a feeling of sitting on a pillow, especially with stiff bicycle saddles! It is no secret that sheep leather regulates the temperature, thanks to which it transports moisture away from the skin, which makes it an ideal accessory for comfortable driving, especially in winter. And for optimal riding comfort, the cover has an elastic band at the bottom that ensures invisibility and a secure fit to popular bicycle saddles. Sheepskin covers are very easy to attach and fit perfectly with most saddles!
Our collection includes many colors to match the color and style of your bike! Our bicycle seat covers are made of genuine sheepskins, incl. Texel & Dutch, Scandinavian sheepskin and Gotland.
Our bicycle seat covers are the perfect solution for lovers of long bike rides and a must for serious cyclists! Because comfort is not only convenience but also protection!