Our most popular double sheepskin rug is made to create a naturally fabulous look! It is a traditional example of lavish luxury! Nothing beats the feeling of a natural rug that provides softness and warmth underfoot, especially on wood or stone floors.

Imagine enjoying two classic skins, expertly selected for shape, length and shade, which are then sewn together into one stunning rug.
Sounds good?
Double sheepskin is versatile because it looks just as wonderful on the sofa as it is on the floor, and besides, it is super soft and pleasant to the touch, which is why it also works as a mat for a child. And whether you have a small or large space, there is a style and size of rug that will fit perfectly into any interior.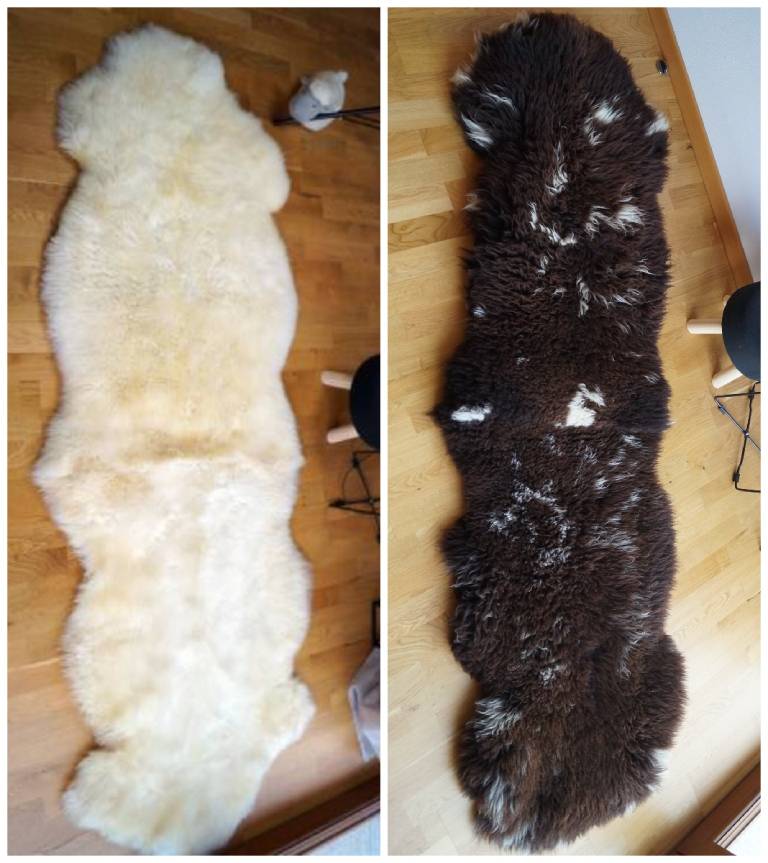 Our product is a high-quality, non-toxic and hypoallergenic product.
They are one-of-a-kind pieces 100% natural!