Gray and silver Gotland sheepskins are considered the most desirable sheepskins in the world. These incredibly silky raw materials come from the largest island off the coast of Sweden - Gotland. For centuries, they have been considered the most luxurious of sheepskins due to their lustrous silver-grey curls and unique texture. Each silver gray sheepskin is unique and 100% natural. The stunning two-tone color combination of brilliant silver white, steel gray and dark steel black covers all shades of grey. Each Gotland sheepskin is naturally tanned, it is undyed which means that with this unique coloring it retains its original colour. The skins are simply free of many harmful dyes, bleaches and chemicals and are therefore produced in an environmentally friendly and humane way.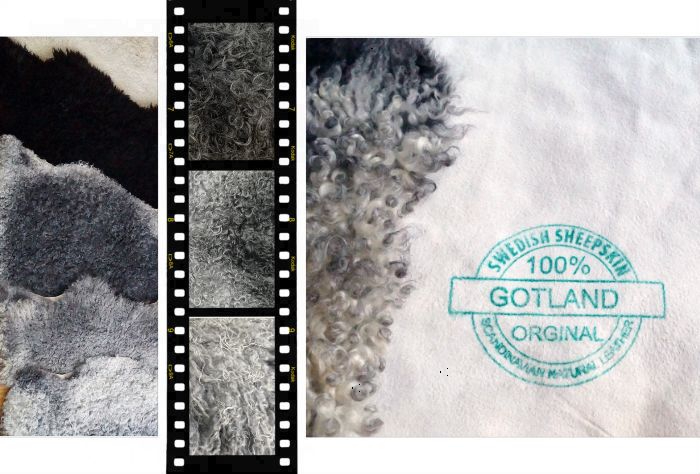 There are many uses for Gotland sheepskins. Here are some ways to use them
1. As a bedspread, it suits any interior. Natural suede is very flexible, which allows sheepskin to fit perfectly into a chair, armchair or sofa.
2. As a carpet, it has perfect softness and durability, which makes this material ideal for laying on the floor.
3. As animal beds, they do not lose their natural charm due to the smooth surface of individual hairs on sheep's skin - it is enough to shake off dust and hair once a week.
4. As a luxurious mat for a child or an elderly person, it provides comfort and relaxation thanks to the heat and moisture regulation function. In addition, it is organic and does not cause allergies.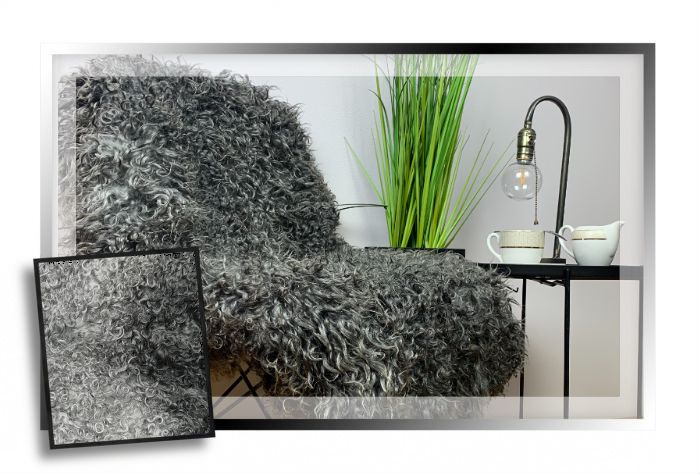 Bottom line: Gotland Gray Silver Sheepskins are widely used for practical and luxurious home decoration and are very easy to care for. A good shake once a week will keep them looking beautiful and shiny for years to come.
The grey-grey sheepskin is silky and the wool is thick, curly and lush. But to feel it you have to see it to believe it!